USA Buying 6MM Barrels to Refill SPR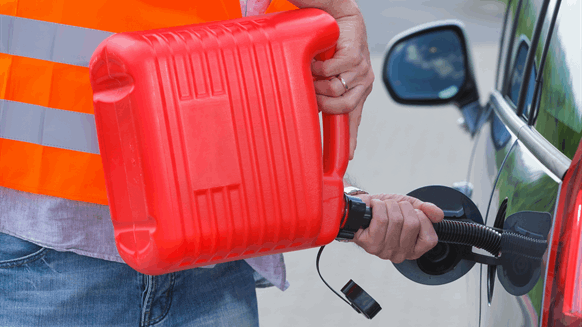 The USA wants to get the SPR to its would-be level had it not been for releases induced by the Ukraine war.
Image by humonia via iStock
The USA Department of Energy (DOE) has awarded contracts for the purchase of three million barrels of locally produced crude and issued another invitation for a further three million barrels as part of efforts to refill the country's strategic petroleum reserve (SPR).
The USA wants to get the SPR to its would-be level had it not been for releases induced by the Ukraine war, according to Energy Secretary Jennifer Granholm. In an interview at the Columbia Global Energy Summit April 12, she estimated over 160 million barrels in replenishment volume.
President Joe Biden announced March 2022 a takeout of one million barrels a day from the SPR for the next six months, a total of 180 million barrels. The move aimed to hold down energy prices amid a surge resulting from lower supply "as Russian oil comes off the global market", Biden said in the March 31, 2022 announcement.
On Friday the DOE said five companies out of 10 bidders have won contracts for three million barrels to be delivered to the Big Hill SPR storage site in Texas state's Jefferson county in August.
"These 3 million barrels are being purchased for an average price of about $73 per barrel, lower than the average of about $95 per barrel that SPR crude was sold for in 2022, securing a good deal for taxpayers", it said in a press release.
At the same time the agency announced another invitation for proposals for three million barrels of sour petroleum. Sellers have until June 20 to file bids and contracts will be awarded at the end of the month. The purchases are scheduled for delivery September and will be injected into the same storage facility.
The DOE added it "will pursue additional repurchase opportunities this year as market conditions allow".
Cancellation of Congress-Ordered Sales
The DOE said the Biden administration has rolled out three SPR replenishment strategies: direct buys funded by revenues from emergency sales, exchange returns and "legislative solutions that avoid unnecessary sales unrelated to supply disruptions".
The department said it has so far secured the rescindment of 140 million barrels in parliament-mandated sales for 2024-27.
In March the DOE awarded sales from the SPR amounting to 26 million barrels, its full-year obligation to the congress for 2023.
"This will be the last Congressionally mandated sale until FY26 [fiscal year 2026]", it said in a media statement March 9. "Congress accepted a DOE proposal that canceled 140 million barrels in congressionally mandated sales that were directed to take place between FY24 – FY27.
"This action strategically maintains volume SPR at a price of ~$74 dollars a barrel by avoiding unnecessary sales".
Effect on Prices
A Treasury Department analysis said the Biden-ordered SPR drawdowns along with coordinated releases with partner countries in the International Energy Agency (IEA) have lowered gasoline prices by 17-42 cents.
The West Texas Intermediate (WTI) global benchmark for crude gradually fell after consistently staying above $100 a barrel March 2022, a month after Russia invaded Ukraine, to July 2022, according to data from the USA Energy Information Administration (EIA). WTI prices last year peaked June at a 12-year high of $114.84. WTI settled at $76.44 yearend.
The Brent international benchmark also remained above $100 a barrel March 2022-August 2022 before easing to $80.92 yearend, based on the EIA data. Last year's Brent prices also peaked June at an eight-year high $122.71.
SPR Status
The SPR, mandated by the Energy Policy and Conservation Act to be only used during severe supply disruptions, stood at 353.569 million barrels as of June 2 according to the latest EIA update, published Wednesday.
"The SPR continues to be the world's largest supply of emergency crude oil", the DOE said in Friday's purchase announcement.
To contact the author, email jov.onsat@rigzone.com
What do you think? We'd love to hear from you, join the conversation on the Rigzone Energy Network.

The Rigzone Energy Network is a new social experience created for you and all energy professionals to Speak Up about our industry, share knowledge, connect with peers and industry insiders and engage in a professional community that will empower your career in energy.