Step Change in Safety Executive Director Rae Steps Down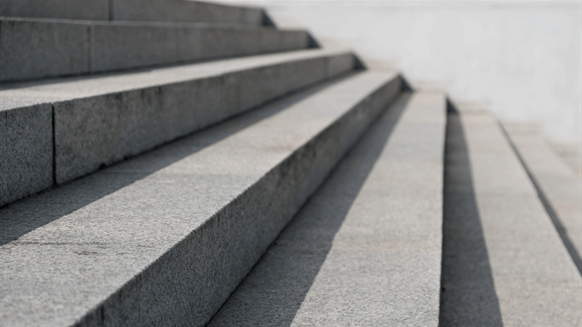 Steve Rae, the executive director of Step Change in Safety, has decided to step down.
Image by hanohiki via iStock
Steve Rae has decided to step down from his position as the executive director of the member-led Step Change in Safety.
Rae has been at the helm of the organization since 2019, strengthening the brand, growing the number of domestic membership base, and growing internationally, while maintaining the focus in the offshore sector, Step Change in Safety outlined in an organization statement, adding that it has also begun the process of evolving its portfolio of services to ensure it continues to serve member needs as they transition into alternative energy production.
Rae took the decision to reduce his working time and will exit the executive director role as and when a successor is appointed, the organization highlighted. He will remain involved with Step Change in Safety as a board member, while also continuing to provide expert advisory services.
"I have been fortunate to have had an incredible tenure at Step Change in Safety, supported by a dedicated support team," Rae said.
"Over time, the organization has evolved and adapted to the changing safety needs and challenges faced by the UK energy industry. We have responded to adverse situations, embraced new technologies, grown our portfolio of resources and member engagement events," he added.
"Throughout its existence Step Change in Safety has supported the industry by enabling its workforce to recognize risks and hazards associated with the complex business of producing offshore energy. Together with our growing membership, we continue to strive to improve safety through engagement, leadership, and collaboration," he continued.
"As the industry transitions to alternative energy sources, we need to ensure that we take the valuable, and at times hard, lessons learned over the years with us and adopt the same approach. Many of our larger member companies are already transitioning into alternative energies and we look forward to assisting them to do so with a mindset of safety first, always," he said.
"I would like to take the opportunity to thank our board and senior leadership team, co-chairs, working groups, focal points and of course our members who continue to engage and help shape our plans, activities, and direction, together. I look forward to remaining involved with Step Change at board level and offering my advice within safety leadership and process safety matters," Rae went on to state.
Dave Allan, managing director of professional executive recruitment firm GTL Search, which has been tasked with finding the right successor, said, "anyone who understands the remit of Step Change in Safety, and who knows Steve, will recognize that these are big boots to fill".
"We are looking for an experienced leader with a solid reputation in an industry with exposure to potential major accidents and hazards. Expertly informed on safety culture, the successful candidate will be passionate on all matters safety and committed to making the UK Offshore Energy sector as safe as it can be," he added.
"This is a high profile and high impact role operating in a complex stakeholder environment. We therefore need a leader who is confident in the public eye, has strong business acumen, high drive and energy, personal stability and standing," he continued.
Recently, Step Change in Safety, together with Offshore Energies UK, unveiled the finalists of The Offshore Safety Awards 2023. The awards, sponsored by Harbour Energy, seek to win acknowledgement for the work being done to promote safety across the industry and to share and celebrate the outstanding contributions being made by individuals and companies to the industry's safety goals.
To contact the author, email andreson.n.paul@gmail.com