Data Science is the Future of Oil and Gas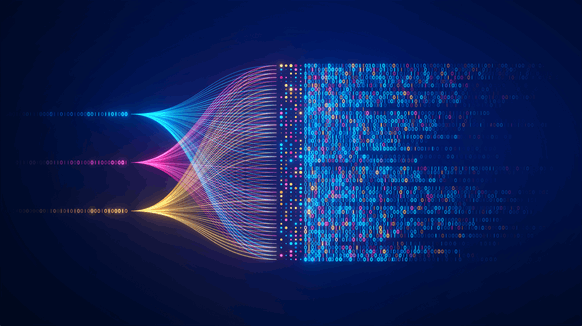 'Data science will increase the capability of oil and gas operations dramatically'.
Image by NicoElNino via iStock
Data science is the future of oil and gas.
That's according to Andy Wang, the Founder and Chief Executive Officer of data solutions company Prescient, who made the statement during an interview with Rigzone.
"Data science will increase the capability of oil and gas operations dramatically to improve efficiency, reduce cost, enhance safety, and empower employees from the IT team to the field team," Wang told Rigzone.
In the interview, Wang highlighted that data sciences includes many data tools, including machine learning, which he noted will be an important part of the future of oil and gas. When asked if he thought more and more oil companies would adopt data science, and machine learning, Wang responded positively on both counts.
Asked to list some drawbacks of data science in the oil and gas world, Wang told Rigzone that data science requires a shift to a data driven culture and requires the understanding of how to apply the right data science to solve the right problems.
When Rigzone enquired if data science professionals are in high demand in the oil and gas sector right now, Wang said "we see that the demand is growing".
When Rigzone took the same question to Gladney B. Darroh, the founder and president of Houston based Piper-Morgan Search, Darroh told Rigzone that "interest is increasing".
"I expect this interest will translate into an ever-increasing demand for data science professionals both on a direct hire and contract basis," Darroh added.
"At the moment I haven't seen a spike in demand, but I've been fielding more queries from companies. It's definitely a wave that is building," he continued.
Offering his view, Dave Mount, the President of Louisiana based OneSource Professional Search, told Rigzone that the demand, at least from the company's client base of oil and gas operating companies, for dedicated data scientists "has been somewhat slow in the last two to three years".
"The peak demand, at least from what we saw, was prior to the oil price crash/Covid," Mount said.
"The demand seemed to emanate mostly from onshore unconventional shale players that were in high growth mode with hundreds of wells under their operating umbrella, where they had a lot of data points to sample and statistically, vs. geologically, analyze production operations and mineral royalty companies," he added.
"We're not sure if the drop in demand for dedicated data scientists is across the energy supply chain or just in the segments we serve," Mount continued.
"What we have seen is more demand for employees that can integrate higher end statistical and data analysis in their more traditional roles, i.e., production analysts, production engineers, and reservoir engineers," Mount went on to state.
Wang took part in the Society of Petroleum Engineers (SPE) International Gulf Coast Section's recent Data Science Convention event in Houston, Texas, which was attended by Rigzone's President. The event, which is described as the annual flagship event of the SPE-GCS Data Analytics Study Group, hosted representatives from the energy and technology sectors.
Wang is described on Prescient's website as a technologist and entrepreneur with more than 20 years of experience. He helped grow his previous startup, GTI IoT Technology, from a two-person founding team to over 150 employees, and deployed over 500K IoT devices for industrial applications, the site highlights, adding that he received a Ph.D. from Massachusetts Institute of Technology.
According to Prescient's website, the Massachusetts based company's mission is to empower businesses with the tools they need to make informed decisions based on data driven insights.
To contact the author, email andreas.exarheas@rigzone.com
What do you think? We'd love to hear from you, join the conversation on the Rigzone Energy Network.

The Rigzone Energy Network is a new social experience created for you and all energy professionals to Speak Up about our industry, share knowledge, connect with peers and industry insiders and engage in a professional community that will empower your career in energy.